PE & Sport Activities
What an amazing term!
We have had great fun heading off to sporting competitions this term. Year 3 and 4 started off the term with a fantastic performance at the Hockey tournament at Barley Hill. Year 3 tried their best against a very difficult side but loved every minute. Year 4 team fought till the last minute, narrowly missing the final. Both classes were a credit to the school and really showed respect for the other teams!
This week, our Year 5 class tried their rugby skills at Chinnor Rugby Clubs' Primary Tag Rugby Competition, and what a team they were! The children worked their hardest to win 5 out of their 6 games, only being topped in the final second by John Hampden. The children have been super proud of their 2nd place trophy, displaying it front and centre in the Year 5 classroom.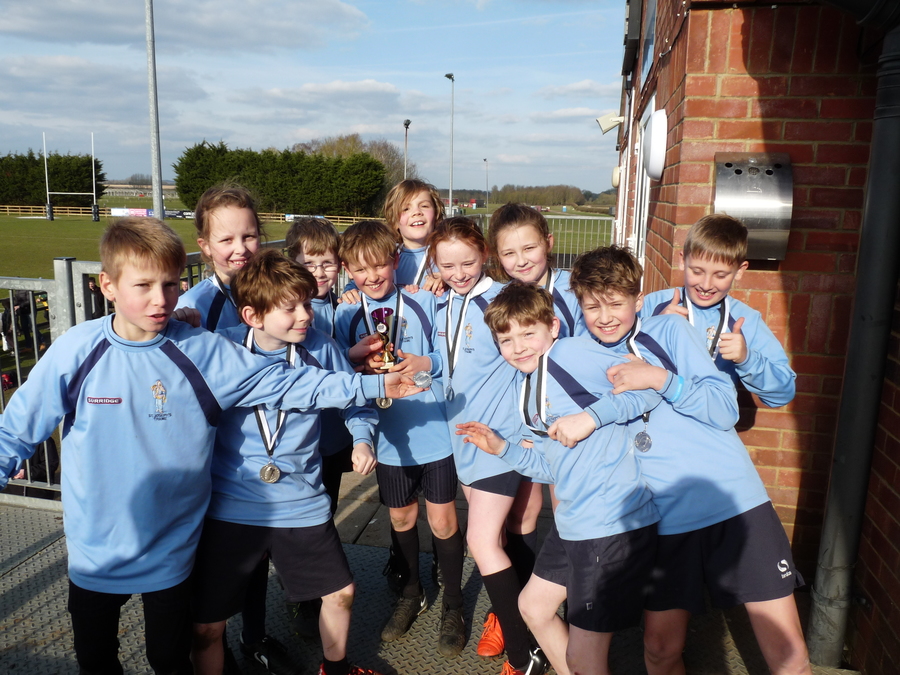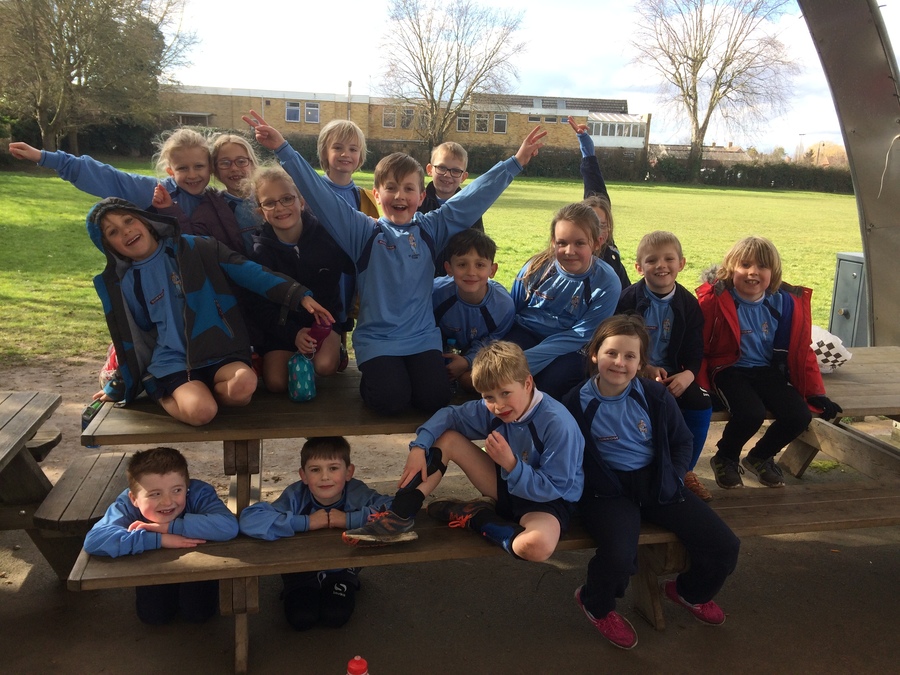 Sports and Wellbeing Week 2018
Sports and Wellbeing Week has been AMAZING! All our children (and staff) have really thrown themselves into getting fit and healthy and have enjoyed every minute.
We have been joined by many visitors who have taught us new skills in a range of sports. On Tuesday, Doug and his team from Premier Education came in to work with our KS1 children. EYU had some fun in multiskills, Year 1 got moving in their Jolly Ollie Soccer workshop and Year 2 became worthy opponents during their fencing session. At the same time, Alice popped into Years 2, 3 and 4 to run a 'FunTritian' workshop where our children learnt about the importance of looking after themselves through 'Eat Well, Move Well, Drink Well, Sleep Well'.
On Wednesday, we were very lucky to get a visit from the enthusiastic Sophie from Tanya's School of Dance, who took our classes through their paces with some very energetic dance sequences. We especially loved all the Year 6 teachers getting involved as well, great moves ladies!
Come Thursday we were already pretty tired from the week's activities, but that didn't matter to Mr Anderson who took Years 3, 4 and 5 through a grueling session of running activities and workouts. Although, he did teach us a very good lesson on how to be resilient, we really tried to push through and keep going!
To finish of the week, we had a fantastic visit from the 400m sprinter Luke Lennon-Ford and his friend Lem. This eagerly anticipated visit left us cheering for all the week's hard work after completing our sponsored circuit. Luke then took us through his career as a professional athlete and even showed us how an Olympic runner gets ready for a race!
As well as our sporting activities, we had a great visit from the NSPCC, who talked to us about their 'Speak Out, Stay Safe' campaign, where we learnt all about how to look after ourselves and others, and where to turn if we were worried.
This is just some of the things we got up to this week. Although every class had their own challenges, whether it was drinking more water, keeping track of our steps, trying Darcy Bussell's dance workout, trying a new sport or learning about germs and our emotional well being.
Thank you to all the staff and visitors who took part in our event, and we were proud to watch our school do our very best!
Wednesday 17th Jan 2018
Girls Football
Today, our Year 5 and 6 girls took part in Thame Partnerships annual football tournament. The girls started and ended the competition with a smile and loved being able to compete against the other schools.
Brooke - "I just had fun and enjoyed playing with my friends"
We were very proud of the resilience and sportsmanship that the girls showed, they were a credit to our school!