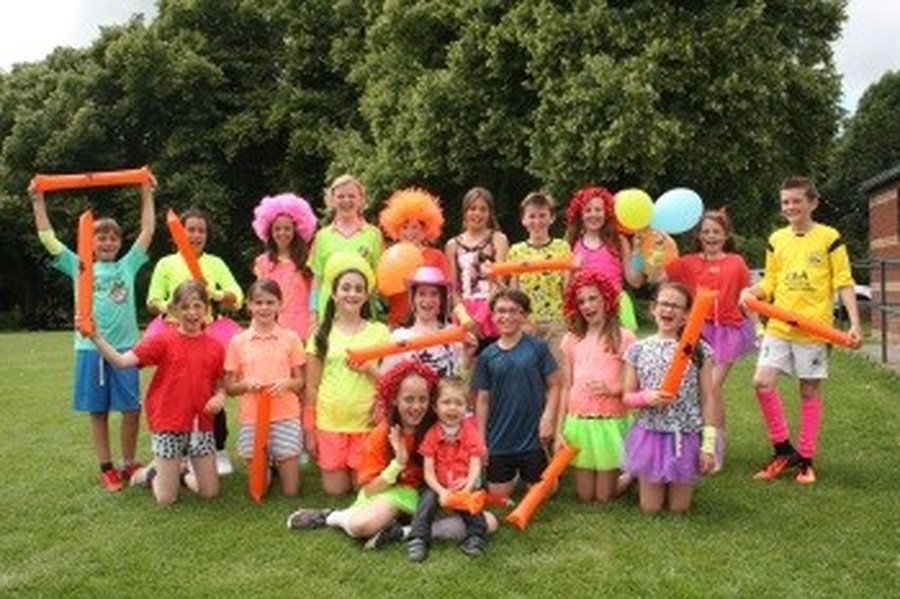 We are so proud of our Year 6 pupils who raised over £1,600 for terminally-ill children with a sponsored fluorescent fun-run.
The children ran 77 laps of the Southern Road Recreation Ground in aid of Helen and Douglas House children's hospice in Oxford. This cause is close to their hearts as the hospice has helped several school families.
They ran a total of 30.8 miles – the same as the distance from the school to the hospice and back again.
The children wore fluorescent fancy dress for the run. They also sold cakes in the school playground and collected money on Sports Day.