Today we learnt about totem poles and their significance in Native American history. It was interesting to hear about the animal spirits and their special talents, in addition to the stories told by totem poles. After thinking carefully about what the animals represented we designed and created our own family totem poles... take a look at some of them.
What animal would represent you in a totem pole and why?
With our new topic well underway, the Year 5 children put their creative skills into action. Their Mayan mask designs are amazing- take a look for yourselves...not for the faint hearted!
We have had a busy end to the term this week. The children have been working really hard and I have been impressed by the fact they have not slowed down! It was great that so many of you could join us on Wednesday for a celebration of our writing since Christmas, it has been truly excellent. Thankfully our letters of persuasion worked and break time will remain the same after Half Term and after so many accurate recounts of UFO sightings over our school, I am sure we won't see too many alien invaders for a while.
Our mammoth fractions topic is also well underway and we are a little over half way! The children have bought with them a great knowledge of fractions from Year 4, and we have really had a lot of fun learning how to add and subtract fractions and converting to the lowest common denominator.
Mrs Hanson looks like she has enjoyed science which culminated in making bioplastic from milk and vinegar which the children loved. Although I am not too sure the staff enjoyed the smell emanating from the microwave in the staff room after it was heated up! We have finished our Tag rugby/Haka topics in PE and feel well prepared for some potential tournaments later in the year.
Finally a big thank you from me for all your continued support; and I look forward to welcoming you all back after half term when our new topic will be South America and in particular the Maya and Aztecs.
Today (10 Feb) we learnt all about bioplastics and the importance of moving towards using biodegradable materials for the future of our planet. Did you know that it can take around 1000 years for some plastics to biodegrade?
After learning how to make bioplastics using starch we then made our own bioplastic out of milk and vinegar. We are looking forward to seeing the final result as it will take a couple of days to dry - so watch this space!
We also explored a non-newtonian fluid by making quick sand. A non-newtonian fluid is a fluid which does not follow Newton's law of viscosity, i.e. constant viscosity independent of stress. We added corn flour to water than watched in wonder as the fluid became a solid and then changed back to a fluid. Take a look at some of our photos below...
Costa Design Challenge
Please see the challenge below...
Year 5 rose to this challenge with great gusto. 'Thinking brains' on, they set up group investigations; testing materials that they had brought in for their insulating properties. Findings were mixed. In order to make recommendations we needed to think carefully about the ethos behind the Costa Coffee chain. Recommending something 'eco-friendly and sustainable' were key to making the right decision - it wasn't all about choosing a material that could insulate! Take a look at some of our photos below...
Today Year 5 started their diary entries, writing in role as alien characters. Great descriptive language was flying around the room -metaphorically speaking! We can't wait to see what happens next...
In science we investigated density by carrying out a rainbow experiment. We found that as you added more sugar to the water the sugar molecules took over the space, making the water more dense. To show this we layered mixtures based on their density. We also carried out an experiment to test the powers of Fairy Liquid. Take a look at some of our pictures below.
We've been busy in Year 5 since Christmas, working off all of our Christmas treats!
We have began this term looking at forms of observational poetry, where we are trying to make the ordinary seem extraordinary. In Maths we have started looking at formal multiplication and using BIG numbers. It has been a challenge but we've almost conquered it now. Finally, we have also started our new topic, we have decided to focus this term on Extreme Earth. This topic seems very apt after the deluge of rain we have had over the last few days!
Kitchen chaos challenge…
Mrs Hanson accidentally mixed up her kitchen tins - she had no idea what was in them. They were all filled with a white powdery substance. Year 5 rose to the challenge, devising and carrying out tests to solve the problem; working efficiently and effectively in teams to ensure they carried out a fair test. Well done Year 5!
WOW! What a busy end of term!
It was so lovely to see so many parents joining us for our classroom open morning. The children have taken so much pride in their work this term it was nice for them to share this with you. We had a fantastic Greek Day on Monday where the children made some Greek biscuits, created their own Greek pottery and learnt an Ancient Greek celebration dance! A huge thank you to Miss Lee who joined our school as the dance expert as well as Mrs Bull, Mrs Hanson, Mrs Swart and Mrs Macfarlane who made our mad day happen!
I think we are all ready for the Christmas break now but as always we are working hard right up to the end of term with a few more surprise events planned.
Finally, I would like to say a huge thank you to everyone for my lovely present! Only on Saturday I told my father that was the exact jacket I was going to buy myself. You are all far too kind and it was completely unexpected and for once I was lost for words and even a little bit choked! I shall wear it with pride around the playground from now on!
Enjoy your holidays and I hope Santa brings you all you've asked for.
Mr Neal
Investigating light challenge…
On Monday we were set the challenge of proving white light is made up of a variety of colours. To do this we split light using prisms and followed in the footsteps of Newton, using Newtons disc to create a reverse rainbow.
We were also set the challenge of making our very own spy devices – watch out Santa – beware of periscopes!
It has been another busy week in Year 5, we have been busy preparing the children for our Christmas concert and the children are working very hard.
On Friday we were very lucky to be joined by Father David who spoke to us about the 7 Sacraments and in particular the Sacrament of the Anointing of the Sick. The children were very engaged and hung on Father's every word. This week we are hoping to finish our topic on Multiplication and Division as well as finishing the writing of our myths.
Investigating light in year 5
This week we learnt more about light, testing our scientific skills to the limit we proved that light travels in straight lines, used mirrors to refract and reflect light- we also explored elements of optical illusions.
What do you see?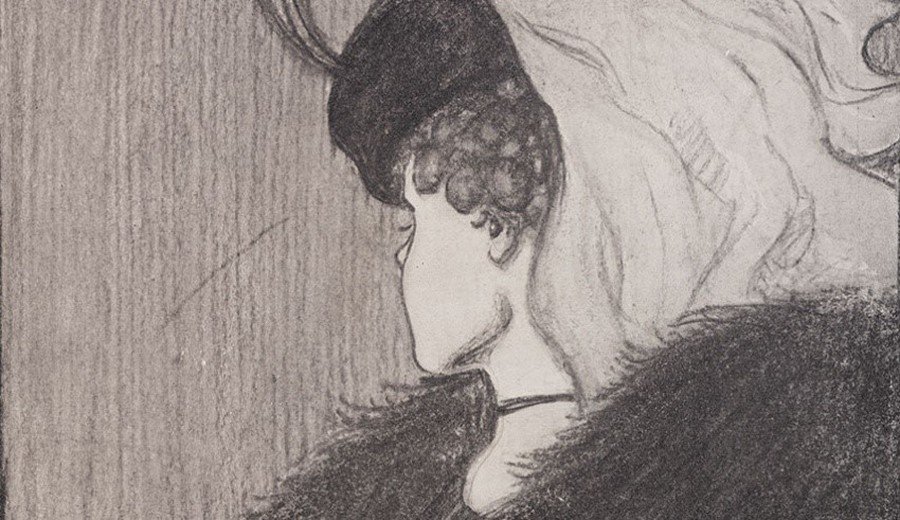 Did you know?
A light wave is made up of energy in the form of magnetic and electric fields.
Light will travel in a completely straight line until it hits an object that will bend it.
Light travels in a vacuum at a whopping 300,000 km per second (186,000 miles per second).
We had fun creating rainbows with skittles – take a look at some of the photos, they were magical.
Creating a London skyline
In preparation for our London trip we learnt about some of London's famous Landmarks, then sketched our own London skyline.
Did you know that the Shard is the tallest building in the United Kingdom and in Western Europe with a height of 306 meters?
Did you know London Bridge does not have towers? Tower Bridge does! (Tower Bridge is the famous one in all the photos.)
Did you know that Big Ben is not actually the name of the clock or the tower. It is the 13-ton bell inside the clock?
Engineering challenge completed!
Imagine having to clear up after a party where lots of confetti was used - the room is a mess! With the cleaning cupboard locked we had to think on our feet and pull together in our teams to design and make a suitable cleaning device.
Two teams designed and created their own machines -one made an 'thinking ideas' machine and the other a a dual purpose machine that kept you cool in bed and provided you with a massage!Take a closer look at some of our creations...
Harvest Poetry Slam
To build on our Harvest Mass celebrations, our Year 3,4, 5 and 6 classes got together to have an inter-house poetry slam. The children grouped together in their houses and worked in teams to write a harvest themed poem. We then got together and performed our poems. It was great to have Year 2 join us for our performances and we got to hear some great poems that they had been reading!
The last week has been another eventful week in Year 5!! We have continued to create our own inventions to be made by Wallace and Gromit! Some included are a machine that would plait our hair, a machine that does all our homework for us and jet shoes to name just three!

In Maths we have finished our work on place value and look forward to moving into addition and subtraction over the next two weeks.

As you can see in two of the pictures below we have been making 'Scribble Bots' with Mrs Hanson in Science as part of our topic on electricity.

In RE we have looked at the life of St Francis of Assisi paying particular attention to his Canticle
Of Creation and then we wrote and performed our own to the class. Mr Neal felt they were so good he even sent some to Miss Dyer to read.
Can you imagine life without electricity?
No, neither could we following an electricity scavenger hunt around our school!
So far this term we have learnt about how electricity is produced, what it is and how it reaches our homes. We experimented with static electricity and even electrified a sausage! As a class we also created a human circuit - it was amazing.
We have been thinking about how we use electricity - asking BIG questions about future, more sustainable sources of electricity. This week we were challenged to design our own mini-robots that could draw...photos to follow, so watch this space.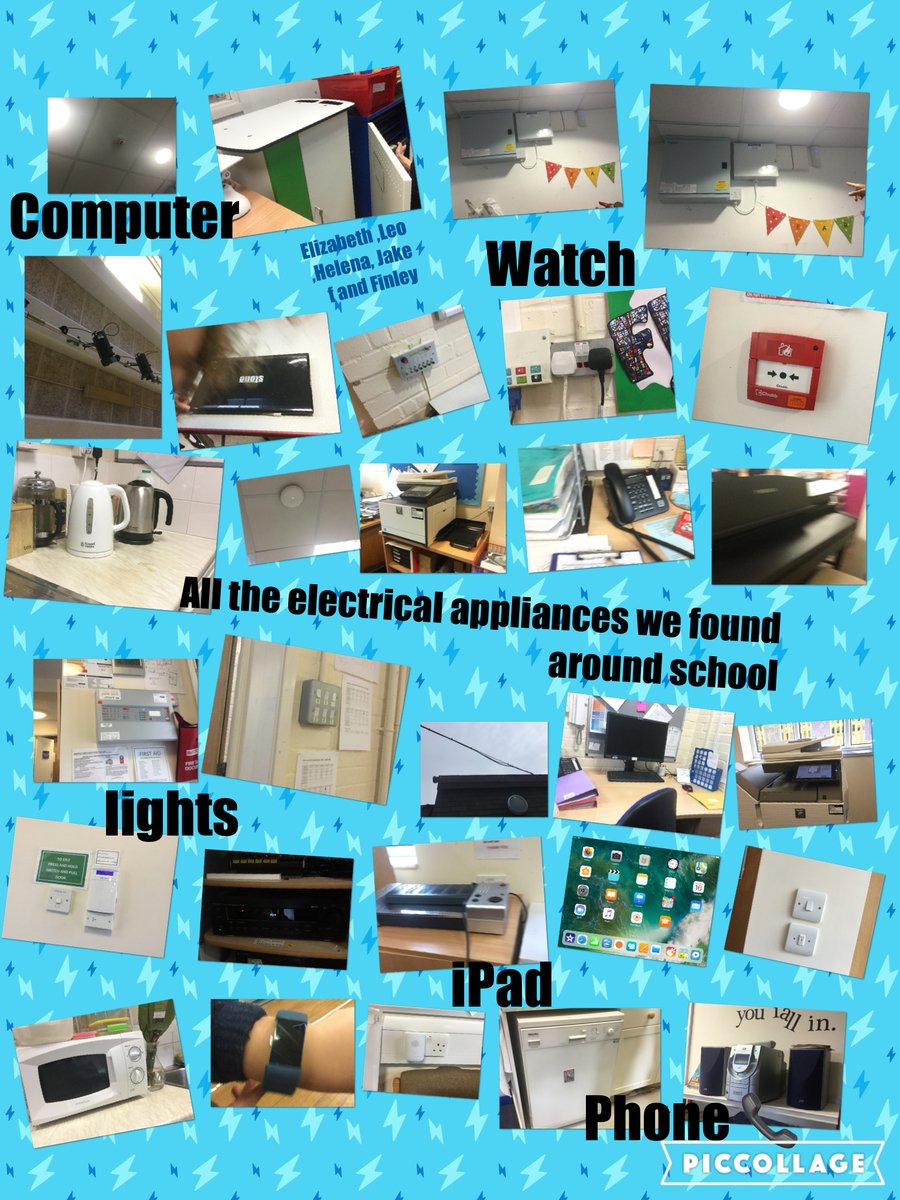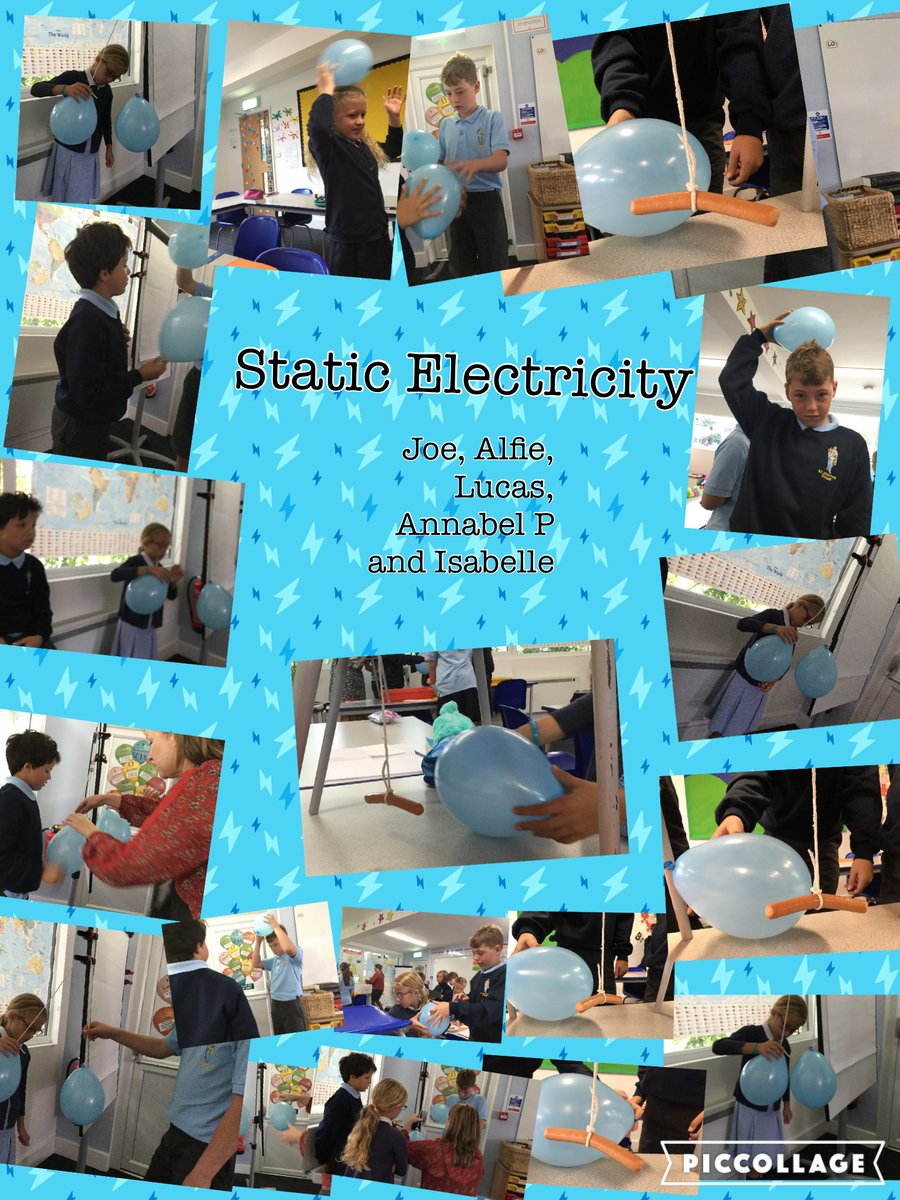 Year 5 and 6 Forest School Artwork
This week we have been working hard to finish our Maths topic on place value by looking at negative numbers. Mr Neal went crazy and turned the tables upside down and we drew number lines that bridged across zero!!
We have also enjoyed designing some new invention's and writing about how they would help and how to make them work. The children really enjoy their forest school sessions on a Tuesday afternoon and last week made some mobiles. In PE we have been working on our communication and teamwork.
Building Bonanza
Over this term, all of our KS2 classes will be taking part in a series of building challenges. They will be split into mixed teams and sent off on a construction mission. Have a look at the photos to see how they got on!
The Art of Construction
This week has been a great week in Year 5. We've rounded off our initial topic of growth mindset and began our new topic on 'The Art of Construction'. This began with a team effort of building towers made from playing cards which certainly tested all of our resilience (including Mr Neal). We have also began to look at the story of creation which caused great excitement as we were reading from the bible! The whole class have been really enjoying the daily mile and have been challenging themselves to beat Mrs Macfarlane.
Try a new challenge!
We have kicked off the year by working on our team building skills with a series of challenges. Have a look to see how we got on!