23rd May 2019
Time to get coding year 6...
These resources are designed to take around 1 hour to complete.
https://codecombat.com/play/game-dev-hoc?hour_of_code=true
First, level up your Python or JavaScript programming skills by coding your way out of danger and grabbing sweet loot. Then use your programming powers to build your own game and see if your friends can beat it!
http://www.schoolofcode.io/game-avatar
Code your very own pixel character! Use HTML to build your character, CSS to style it, and JavaScript to animate your cute pixel person. Code by yourself, or invite a friend and code together with our team coding game.
https://www.codesters.com/curriculum/HoC/Dance+Moves/1/
Use a drag-to-text toolkit that allows them to start coding in Python right away! Complete a set of guided practice activities in which you learn how to use and modify a variety of programming commands. Then, apply these skills to create your own dance routine!
Remember to bring in your coding examples to share in class. Have fun!
Let the celebrations begin... 17th May 2019
Year 6 celebrate the end of SATs with an epic Chinese banquet - a veritable feast for all concerned. We would like to thank parents for their support in the lead up to these tests - working together we can achieve great things :)
Enjoy the some of the photos from a very special week indeed.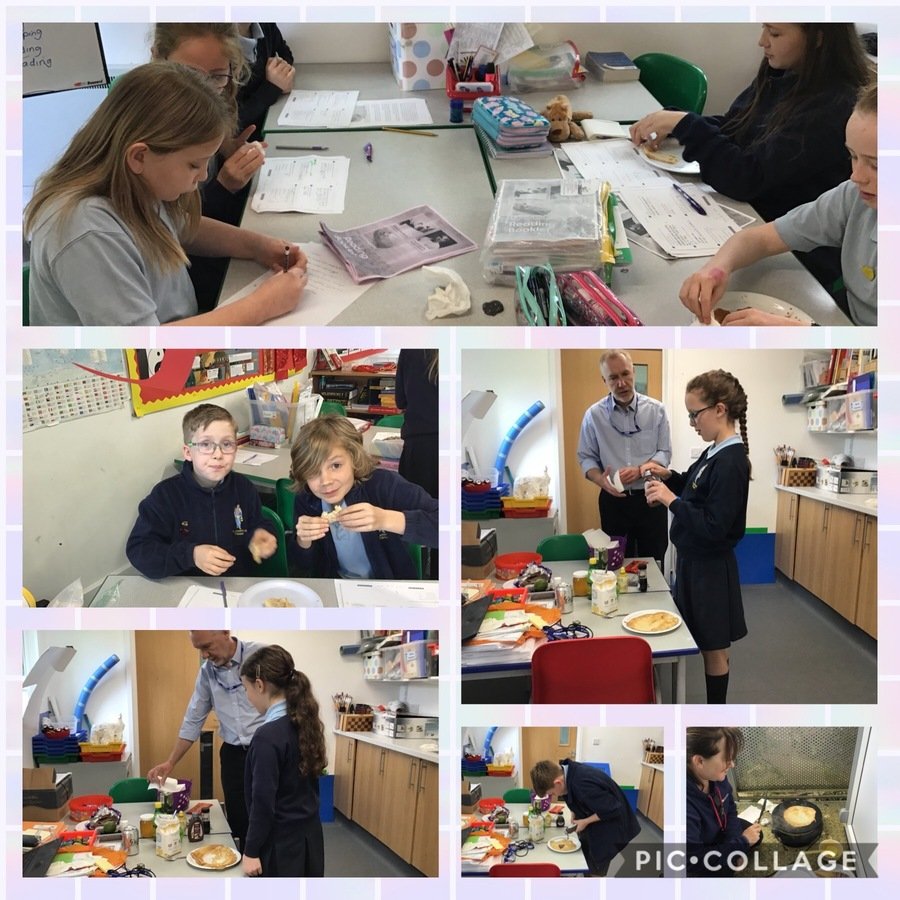 26. 4.19
Term 5 has started with a bang and there is a real buzz in the air...
This week we were treated to a performance of Charlotte's Web- there was a great deal of laughter throughout. Some year 6 children were inspired to design a math's web teaching session as a result, it involved problem solving and code breaking - and was a huge success with the class. We also used the opportunity to explore angles at greater depth using a spider web design.
Today we celebrated Shrove Tuesday - a little late in the year, but a promise fulfilled. Despite our teachers early attempts, and some extremely randomly shaped offerings, they were a welcome addition to morning revision.
Our new topic is China - both modern and ancient. We have started to work in creative teams to develop a teaching package - 'China in a box'. Using our knowledge of philosophy we will be adopting an inquiry based approach to develop a meaningful teaching package that will engage children of the future in learning, whilst also encouraging development of critical thinking skills. We will create our own artifacts and write back stories for them, in addition to using a range of media to present information.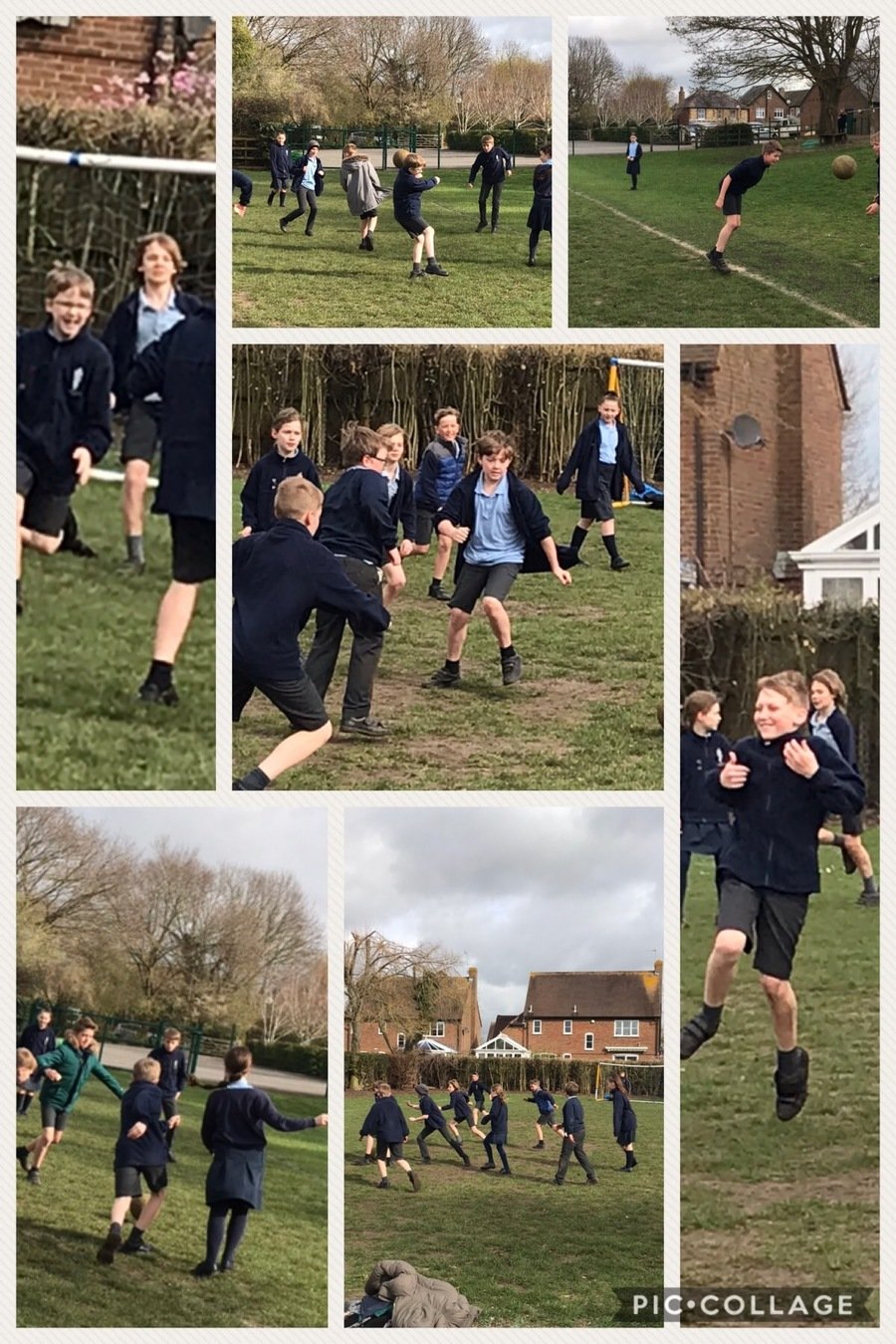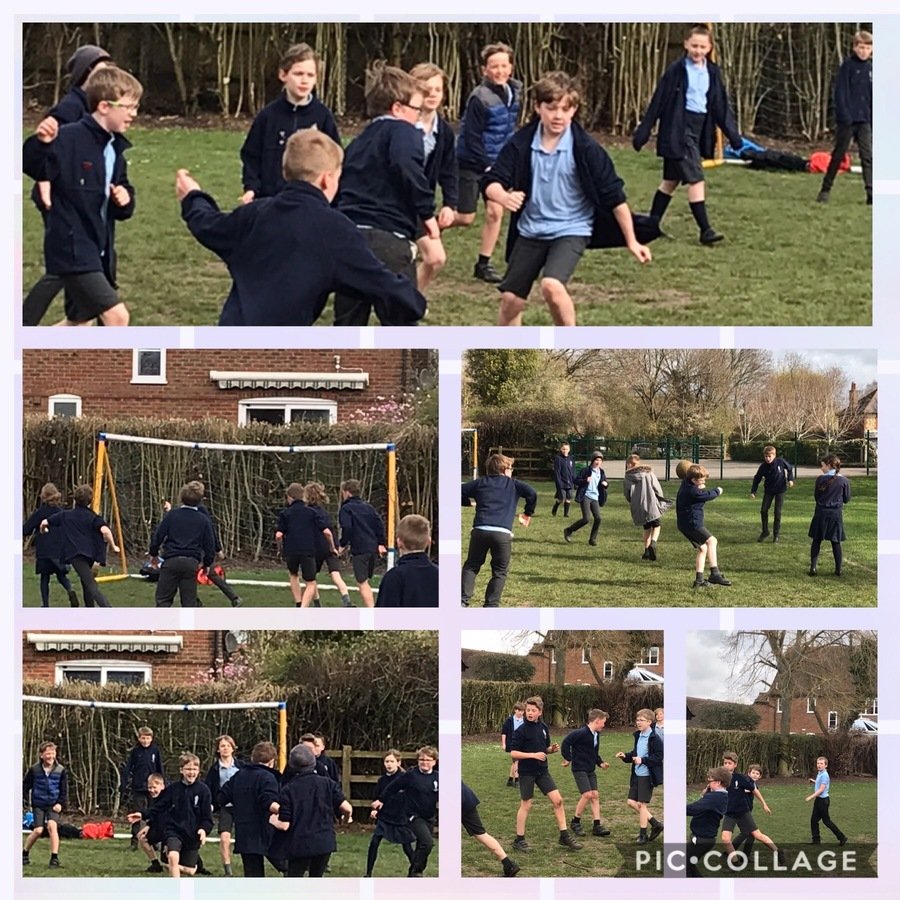 Thinking of moving on...
Whilst having a touch of sadness in the air, there is a real sense of excitement as our Year 6 children start visiting their new schools. They returned to a quick game of footie and a chat about their experiences.
7th March 2019
World Book Day 2019
What a day! We all came in dressed up as our favourite book characters. First thing we took part in a parade - some of the costumes were amazing (take a look at our photos below). We also took part in a whole school Readathon - we read 'Cosmic' our class novel, written by Frank Cottrell-Boyce.
The Book swap shop was a great idea - it's always good to pick up a new read :)
We are looking forward to taking part in St Joseph's Readathon in aid of the Good Shepherd Appeal.
15th February 2019
The return of the Woodlands Adventurers ...
Amazing Awesome Incredible Life changing Fun Wet and wild
Wonderful Fascinating Stunning Unbelievable Brilliant
Something I will remember forever!
Just a few words to describe how we felt about our trip away. Take a look at SOME of what we got up to below :)
Enter text...
4th February 2019
This term we started our Space Learning Journey.
After finding out more about Space and the vast and wonderful Universe we live in we let our imaginations run free...
We have created our own aliens, written alien menus to tantalize the strangest of taste buds and designed and created alien planets. Step into reception and peruse our class books - prepare to sit and read for a while - gripping stuff!
This week we will be persuading you to visit our weird yet wonderful planets - an essential read for intergalactic travelers!
Follow the link below to see NASA TV live:
A cold and blistery January lead to some inspired writing.
Year 5 and 6 wrote some amazing poetry - choosing our favourite lines we created a shared class poem...
Swirling, glittering snowflakes fall from the white sky,
Twinkling in the sun lies a soft, white, dazzling blanket of snow,
The trees are covered in breathtaking crystals,
Snowflakes slowly drift down from the heavens,
The crisp carpet of snow crunches under my feet,
Trees like ice sculptures, cloaked in a blanket of glittery stardust stand tall.
Leaving a muffled silence, it lands with a muted thump,
The silky snow frosts our freezing fingers,
Soft white candy floss turns my frozen, fragile feet numb,
The savage snow bites into my bones, the cold engulfs me,
Sinking deep into my vulnerable being,
Sending shivers down my spine,
Nothing is moving, time is still.
A creation of mesmerizing frosty patterns on the window pane,
Hopeful for another moment,
Another second,
More time…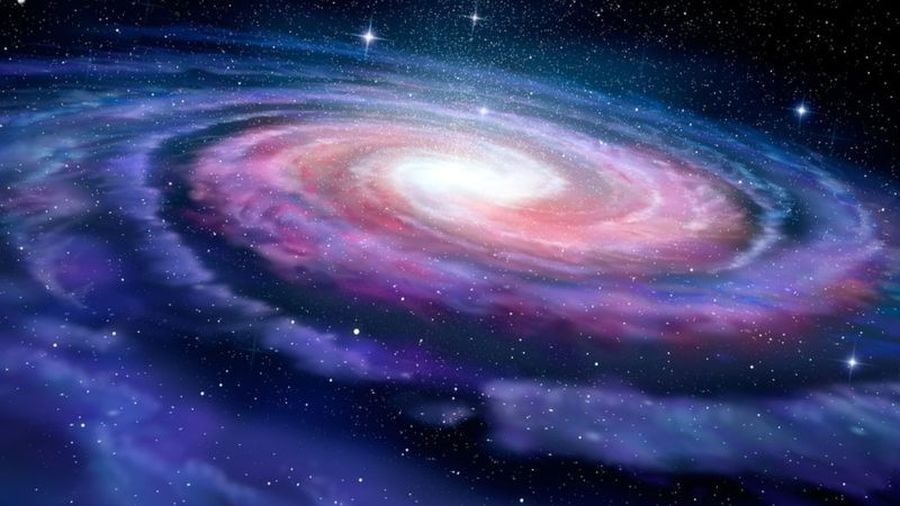 Happy New Year
Exciting times ahead -Year 6 are eagerly look forward to finding out more about Space in 2019.
Last year was pretty exciting for space exploration. The Mars InSight lander touched down in November, a mission launched to try to 'touch the Sun', a car was blasted into space in February and the International Space Station (ISS) marked 20 years since it first started orbiting the Earth.
So what's in store this year?
Follow the link below to find out what's happening in this years Space Calendar.
https://www.bbc.co.uk/newsround/46716310
Learn more about NASA and its missions.
https://www.nasa.gov/kidsclub/text/extras/Game_Descriptions_National_Standards.html
New Horizons: Nasa Ultima Thule probe news 1/1/19
https://www.youtube.com/watch?v=9VYY7gI3SiU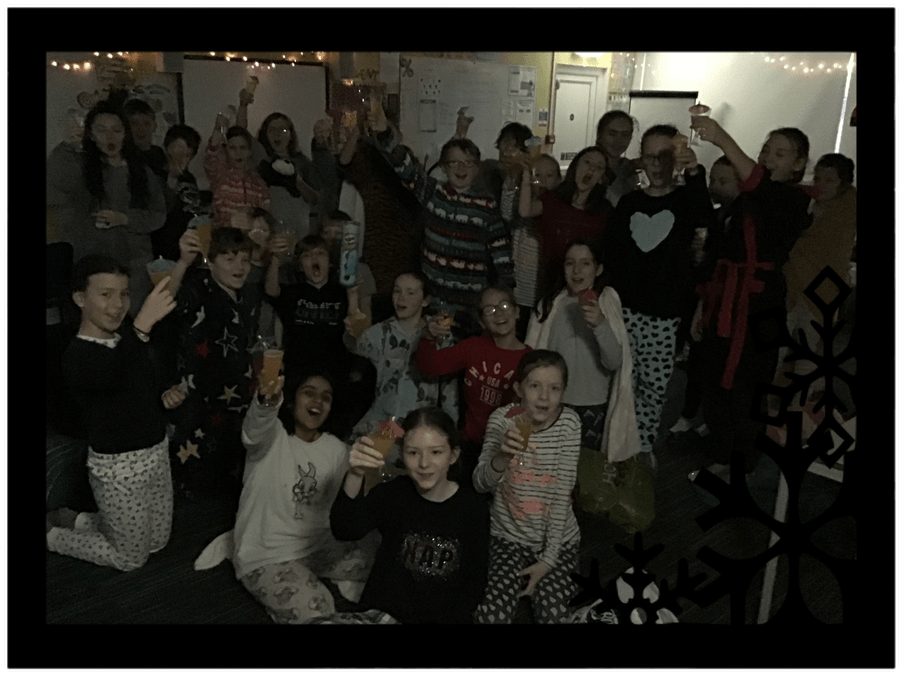 Christmas 2018
Year 6 celebrated in style - they had a class party for reaching their Dojo target.
Well done Year 6 :)
12th December 2018
Preparing during Advent
Year 6 have been busy thinking about how we might prepare during the season of Advent. We have explored the Advent prayers in depth, reflecting upon what they mean and what messages they give us about how we might prepare during Advent. We then created posters to inform others. Please take a look at the gallery pictures below.
Class Dojo
We were also lucky enough to have an art lesson from Charlie on how to draw unusual creatures - it was great fun! It was his Class Dojo award. Many of us are on our second award for great behaviour for learning - we are working towards an end of term movie on the book we are studying called 'Wonder', written by RJ Palacio.
Wonder
Today we put ourselves in role as August, the main character in the book, to explore the meaning of different precepts. We are loving every moment of the story - August is such an amazing character to get to know. Do take a look at some of our precept interpretations above :)
P4C
Bitten by the philosophy bug we are enjoying learning more about 'life' and 'ourselves' by asking and attempting to answer BIG questions. This week, after exploring a Christmas story about elves, we had a long debate about Santa's naughty list, what it means to be naughty, along with degrees of naughtiness. Is it as easy for everyone to be good, or do some find it easier than others? Is it true goodness if you are only being good because you want something? Is it right to label people? Take a moment to ponder...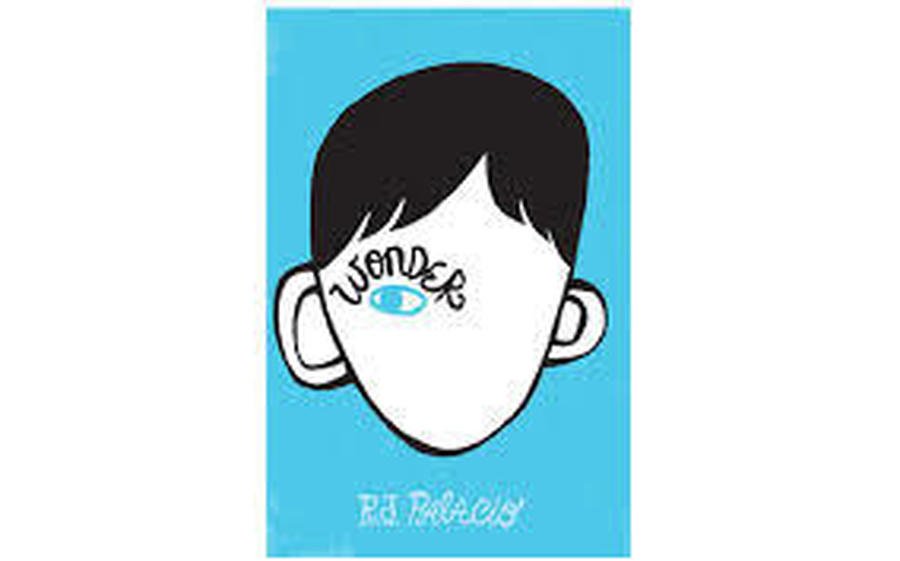 Breaking news...
The year 6 Christmas Enterprise project was a huge success thanks to families and staff who supported us. There was a real buzz of excitement in the air as the doors opened. Whilst some of us were a little nervous, we soon got into the swing of selling our products - boosted by thoughts of the charities were were raising money for.
When the total amount raised was announced we were stunned! We raised over £1250 - a record amount!
We were complimented on the range of products we had produced, both for their quality and inventiveness. And, whilst not all of us want to go on to own our own businesses, we all learned valuable skills for life -it is an experience we will never forget :)
We wrote letters to our younger selves following the event, with our reflections in. We also wrote a thank you to our parents and returned their investment.
We hope you enjoy the photos.
Thanks to ALL who supported us.
Charities close to our hearts: SMA, Bliss, Cancer research UK and the WWF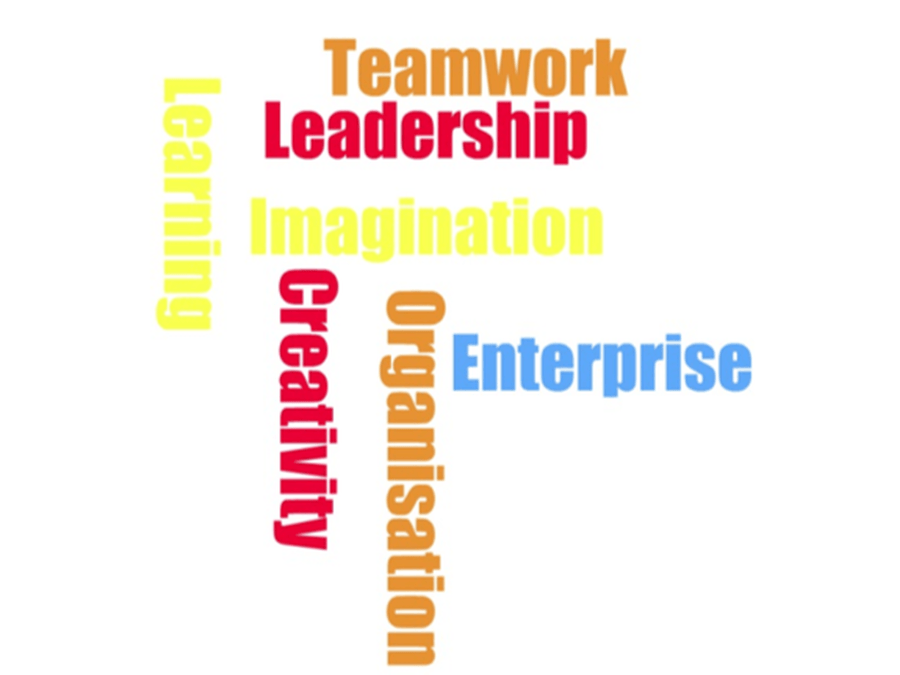 St Joseph's Young Enterprise 2018
So far it has been a bit of a whirl wind – but we are loving it. Choosing our teams was challenging, we had to consider our different personalities and what type of people we wanted within the team. It was important to have a balance of personalities in order to work well as a team. Too many panthers is never a good thing!
We have been lucky enough to have two business people come to share their knowledge and experience. Mr McGarry has worked for Disney, amongst other companies, he has now set up a business of his own. He taught us all about the importance of integrity, honesty and respect in business – highlighting some big business failures that had been in the press. We were surprised to hear that you could set up a company at a young age, and that there are people younger than us who are already successful entrepreneurs. You don't need big premises or lots of money to start a business – in fact a good starting point is a GREAT idea.
Mr Heaney gave us some top tips for being in business - he talked about the importance of 'knowing you can do it', which links to the learning we did on mindsets at the beginning of the year. He also made it quite clear that you need to give people what they want and that listening to your market is key. In all of this though, in order to succeed, teamwork is key.
We are looking forward to agreeing on and making our products for the Christmas Fayre and hope that lots of people come along to see what we have achieved – and of course buy our products!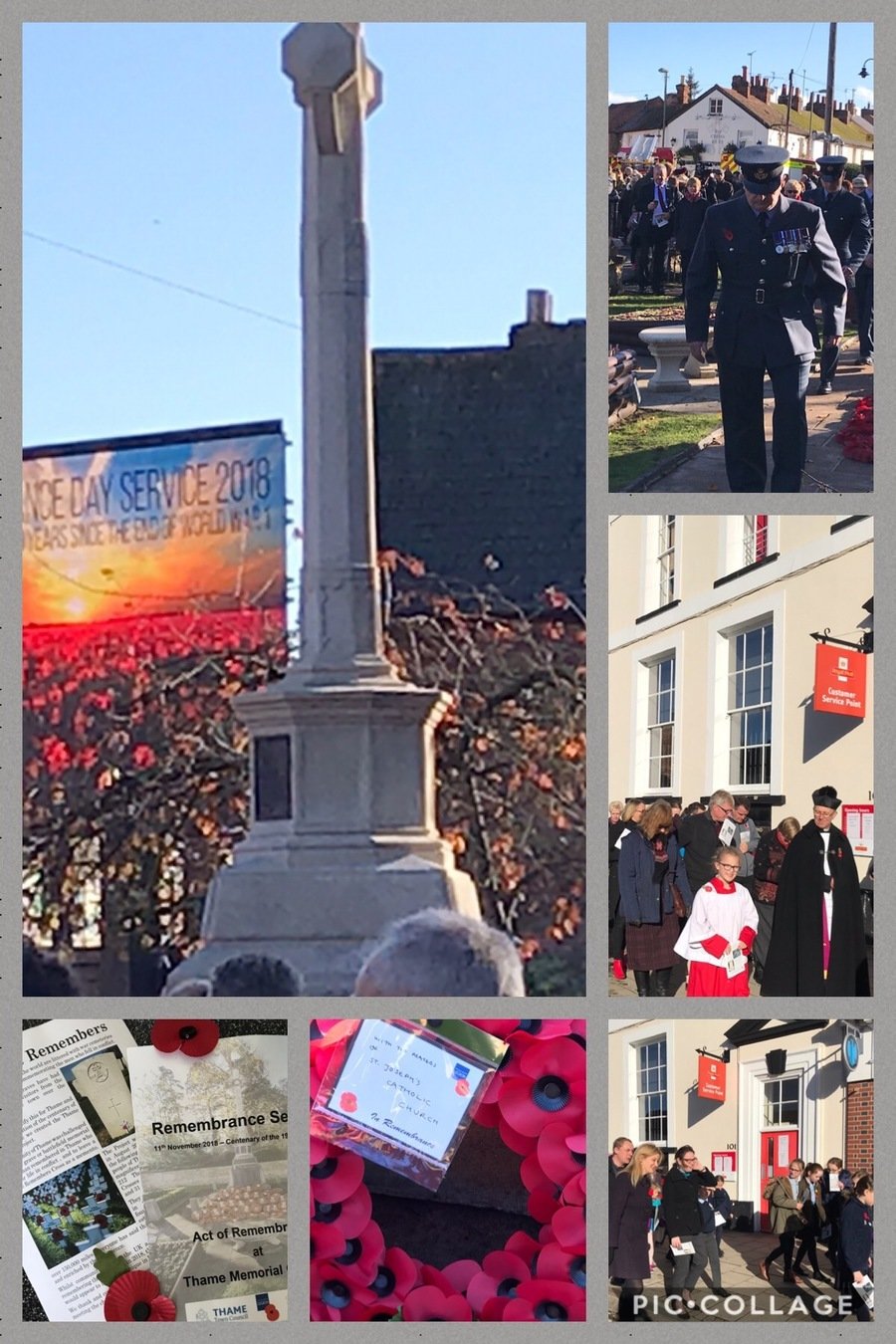 11th November 2018
Remembrance Service in Thame
"They shall grow not grow old, as we that are left grow old,
Age shall not weary them, nor the years condemn.
At the going down of the sun and in the morning
We will remember them."
It was wonderful to see so many people at the Remembrance Service today. The sun shone down on everyone as we took time to reflect on lives lost in conflict from WWI til now.
9th October 2018
Poetry
This week we have enjoyed listening to poems from home - the variety presented has been amazing - creating a real buzz for poetry in the class. Thank you for sharing 'special' poems from home.
Endangered
Our endangered topic is causing quite a stir and encouraging us to ask some BIG questions about life and the future of different species - not least our role in protecting them for generations to come. We have also been learning more about endangered animals. Fascinated, we have explored different biomes and ecosystems, then created some amazing factual posters which we presented to each other. See some of our amazing posters below...
1st October 2018
Whipsnade zoo
Today we visited Whipsnade Zoo - we had an amazing time learning all about some of our favourite animals and some animals we had never seen before. The staff at the zoo gave us a talk on endangered species and the risks that they are exposed to. We were surprised and shocked at some of the hazards these animals face, many of which are preventable. Have a look at what we got up to...