Our Parish Priest is Father David Hartley.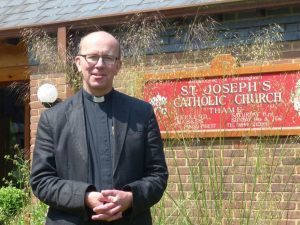 Parish Bulletin Page 2 - Mass Times
There are refreshments after both our weekend masses - we hope you are well and that we'll see you here very soon. Children's Liturgy of the Word has now resumed at the 9am Mass each week, though this will be pausing over the summer break.
For more information, this is the link to the Parish Website : http://www.stjosephsthame.org.uk/?LMCL=aaZ4pV
The Parish email address is stjoseph.thame@rcaob.org.uk
MAP OF THE PARISH OF ST JOSEPH'S THAME