Values and Catholic Pupil Profile
What qualities do we want our pupils to have?
In other words, what kind of people do we want our children to grow into?
These questions can be answered in the Jesuit Pupil Profile which outlines the virtues we strive for our children to develop.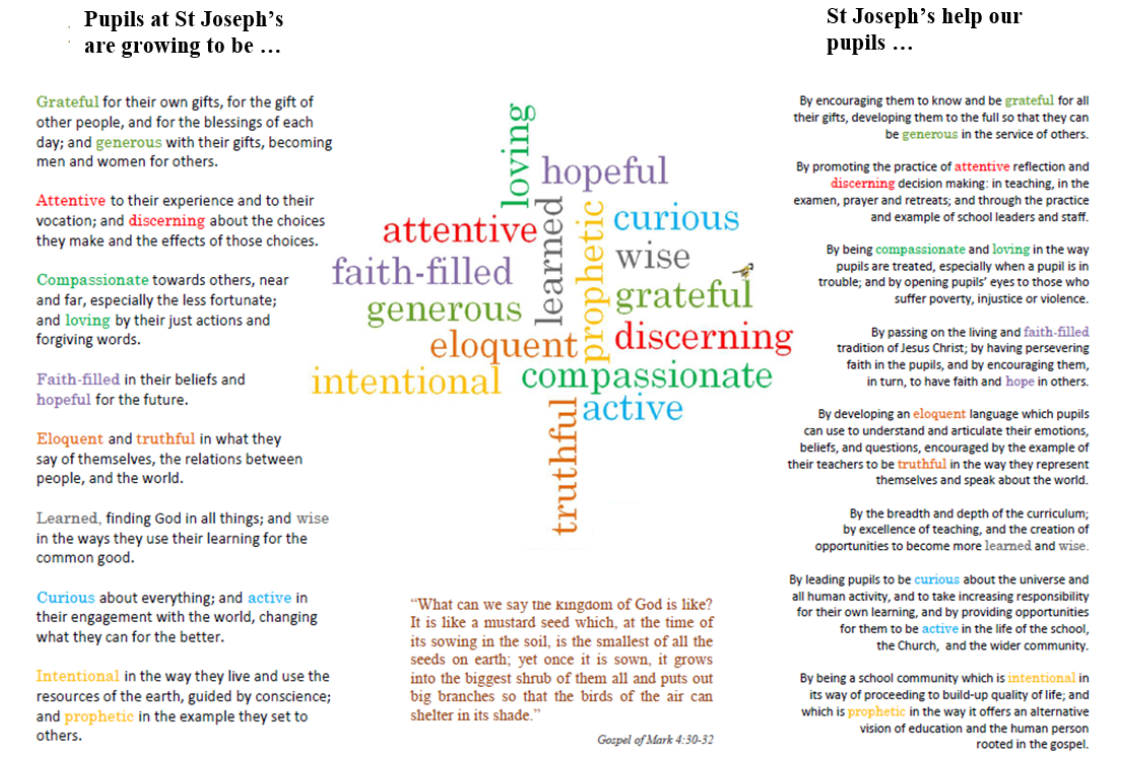 These virtues are fundamental to our day-to-day school life. They are interwoven in our curriculum and they help our children to become the people that God wants them to be.