School News
Autumn Term September 2019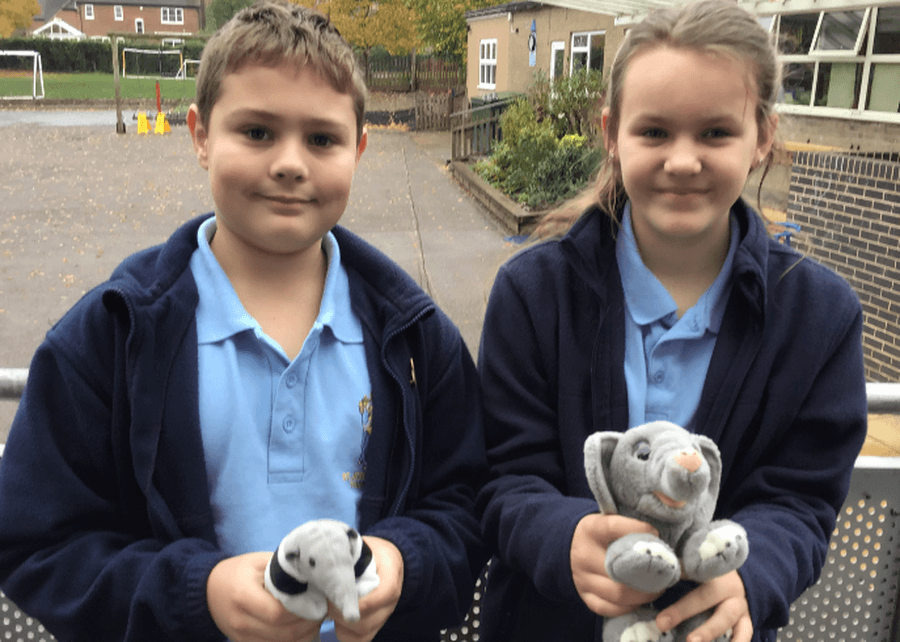 Attendance Aardvark and On-Time Ellie (who never forgets!)
We had our first attendance award in our Friday assembly this week based on attendance for the week before half term. The award went to Year 5.
Year 6 won the 'On time' award with 0 pupils being late for school that week! Well done Year 6.
Can we remind parents that there is a real impact to pupils missing school and being late. It is really hard to catch up on lost learning and being late often means that they miss the input for a lesson. But there is also an impact on the other children - particularly for paired and group work and the fact that teacher time needs to be spent on catching children up for lost learning.
We understand if a child is ill, but we are also aware when children have been taken out of school for other purposes. We really want attendance at school to become a priority for families.
Anti-Bullying Training
Four of our pupils, accompanied by Miss White (our Home School Link Worker), attended an Oxfordshire training at Southwold Primary School in Bicester on how to be ambassadors for anti-bullying. During the day they created an action plan for our school. This Friday is Friendship Friday and next week is national Anti-bullying week! They were very enthusiastic and we look forward to seeing their plans in action around our school.
Attentive and Discerning - our values for the second half of the Autumn term. That we should be attentive to our experiences and vocation and discerning about the choices we make and the effects of these choices.
Harvest and collections for the food bank
One of the subjects Year 5 and 6 have been exploring during their Global Citizenship lessons are the Global Goals set by the united Nations (see photo above) - these goals challenge the world to address these 17 goals by 2030. When asked which of these goals are relevant in Thame - one of the points of discussion was the visible rise in homeless and hungry people on the streets of Thame and Oxford. By collecting for the food bank we are seeing action in our community.
We had a lovely Harvest Mass and have collected lots of food for a local food bank. This was delivered this week by Ms Tweedie to St Francis Church, 20 minutes away on the Oxford Ring Road. The food was gratefully received as the charity reports a sharp increase in need. Families are referred to the food bank (it is not drop in) and are given three days of food to tide them over. It is sobering to see such need so close to home.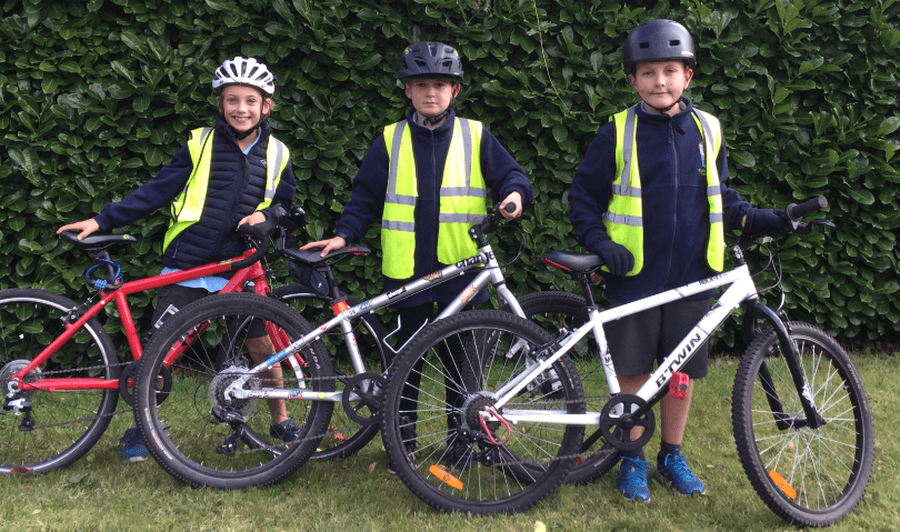 Bikeability
Our Year 5 and 6 are having a wonderful experience, learning to ride bikes safely. It has been a very successful week and we have been getting high praise from the instructors for the behaviour of our pupils, the determination and for our lovely, welcoming school!
Plaque Unveiling
We were delighted to hold a special ceremony to celebrate the dedication of Mr Tony Brabbin to our school. He worked in the parish to support the opening of school and then as a Governor for many years. We invited the Brabbin Family along to witness the unveiling. Years 2 and 4 sang for the event (in the photo you can see Mrs Brabbin and two of their three children). Mrs McGarry then gave a moving speech, giving some of the history of our school as well as thanking Tony Brabbin for his dedication. Mrs Brabbin is a regular visitor to school in our Primary 1 department, as a volunteer reader, for which we are extremely grateful.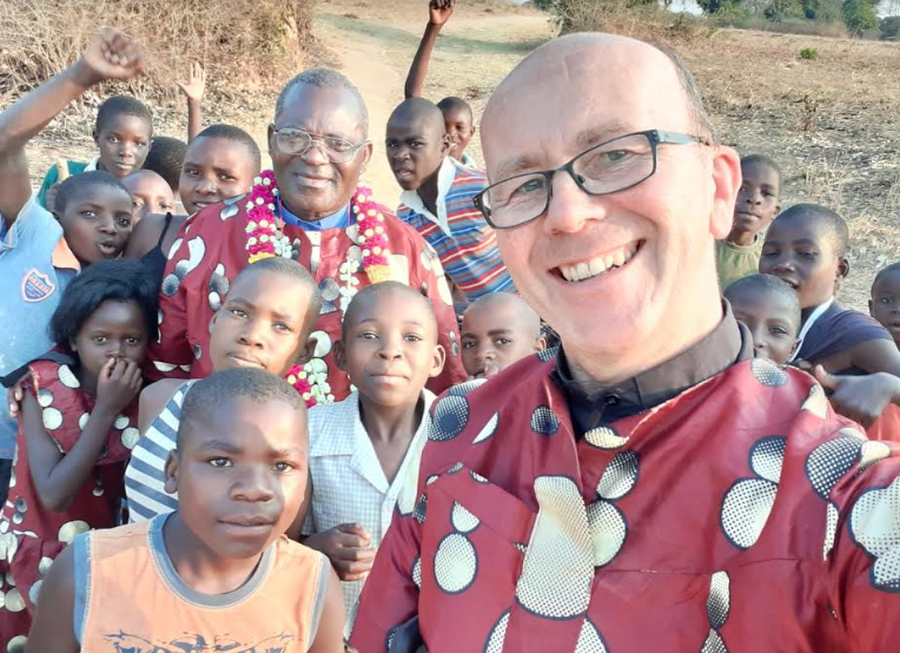 Father David has made it to Malawi and is visiting Father Naz's home town in Mzuzu. He has celebrated Mass in a Church that Father Naz founded. It sounds like he is having an amazing experience.
New House Captains
This week the Houses met to listen to the speeches from Year 6 candidates for House Captain. The houses voted for one boy and one girl. During the Friday assembly the winning candidates repeated their speeches to the whole school. We were so impressed with the confidence and variety in the speeches. Thank you to all those who participated.
Father David has left for Malawi
We are very excited, Fr David has left for Malawi and taken with him a pile of newsletters and letters from our pupils to the pupils of Chisiyo School. We are looking forward to hearing all about the school when he gets back!
News Flash! The Daily Run has arrived at St. Joseph's!
This year we will be taking on the Daily Mile Challenge! The aim of the Daily Mile is to improve the physical, social and mental health of our children. Take a look at how our first run went!
Grateful and Generous - Our School Values for the first half term in Autumn. That we should be grateful for our own gifts, for the gifts of other people and for the blessings of each day. And to be generous with our gifts and sharing them with others.